Stephen is working with Bournemouth Symphony Orchestra on their ambitious  2012 cultural olympiad project, The Chalk Legends.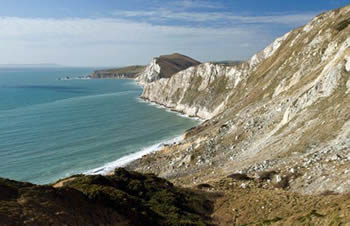 "The Chalk Legends is the largest Dorset community-based music and dance project inspired by London 2012. With the Olympic Sailing Events to be held in Weymouth and Portland in 2012, the Bournemouth Symphony Orchestra and Partners wanted to find a way of also making the year memorable in music and dance. We have devised The Chalk Legends, a large scale music, dance and multi-media event culminating in a spectacular presentation at the National Sailing Academy in Portland – just days before the WPNSA becomes the focus of world-wide attention during the 2012 Olympic Sailing Competition.
The Chalk Legends has roots deep in Dorset – both the past and the present. As a place inhabited for more than two Millennia, the county contains an unparalleled richness of history and folklore. In any part of Dorset just dig down a metre or two and one can discover a past full of intrigue and mystery. Not only in the ground, but on the hills and fields, the county tells its story in stone, chalk, the pattern of the landscape and contours of the coast.
The Chalk Legends draws not only on history but on the modern county to help make the story. During the eighteenth month long project members of the Bournemouth Symphony Orchestra and dancers from Dance South West plan to visit every village in Dorset and be part of the creation of a myth.
Award winning composer Stephen McNeff, the BSO's former Composer in Residence, will write a series of musical works starting at village hall scale and culminating the astonishing event in Weymouth in May 2012. This will involve over 300 instrumentalists, singers and dancers and feature and international solo singer. Along the way the Dorset Youth Orchestra will give the premiere of a related work for symphony orchestra at the Royal Albert Hall in London, the Bournemouth Symphony Orchestra will play Legend Fanfares to more than thirty-thousand people in the open air, and the Bournemouth Symphony Chorus will, even after the events of 2012 are over, still sing choruses
The Chalk Legends will combine the mysterious past with the future.
Anyone who has ever heard great choral and orchestral works like Carmina Burana or Prokofiev's magnificent Alexander Nevsky will already know the power of music to conjure ancient rituals while speaking to modern audiences. The Chalk Legends will reveal the forgotten world of Dorset told by the people who live there today."
Events links:
3/4 March 2012 Gessopia
20 April 2012  Chalk Music Suite
18/19 May 2012 The Chalk Legends
Further information from The Chalk Legends website